H&H Electric and Security installs GE Interlogix and DSC Atlanta security systems. We can customize a system for you or we can install the basic system. Your new home will be pre-wired for security according to the National Burglar, Fire Alarm Association and Georgia Low-Voltage codes. All American Monitoring is our monitoring company; they have a UL rated central station. There are many options for your security system such as:
Smoke and heat detectors
Regular or pet motion detectors
Carbon Monoxide detectors
Additional keypads
Remote key fobs
Exterior or attic sirens
Strobe lights
CCTV- Closed Circuit Television
Hearing impaired devices
Panic buttons
Cellular backup for phone outages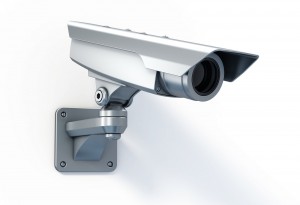 DSC Security Product Lines
We proudly use DSC (Digital Security Controls) product lines to ensure the safety of every customer. They specialize in the following products:
Control Panels
Wireless Panels
IP alarm monitoring products
Keypads
GE Interlogix Security Product Lines
In addition to using DSC, we also offer additional installations for GE Interlogix! GE Interlogix specializes in product lines for both residential and commericial use. They offer the following product lines:
Video
Transmission
Fire & Access
Applications covering intrusion
While we do specialize in installing both GE Interlogix and DSC security systems, we also work with a variety of other brands with troubleshooting. For more information on the installation of your Atlanta security system, contact our security specialists today!
At your request, H&H Electric and Security will pre-wire and trim out your home for a state of the art intercom system. In today's larger homes, an intercom system can make it easier to communicate with a family member who may be on the other end of the house, in the basement, or outside at the pool. It can even act as a monitor to check the children in the playroom or visitors coming in. Our standard package for intercom systems includes:
Master intercom
5 interior room stations
2 exterior door stations with chime
CD or tape players are available
Additional stations can be added
For additional information on installing your new intercom system for your home, contact us today! Feel free to also review our additional services for all of your home's needs!